How do you establish an aluminum and glass balustrade?
Proper measurement
Secure the railings
Protect it against corrosion
Utilize accurate glass thickness
Attach glass to the balustrade
The use of metal and glass together has become a combination that can be seen in a wide variety of projects. From the military, construction, and even the automotive industry, these two materials have become crucial elements that help create innovative designs and structures. When it comes to local construction projects, a stainless steel supplier in Metro Manila is surely the best place to acquire some of the best metals you can use for construction and other projects.
One of the most common applications of metal and glass in a structure is the use of aluminum and glass to create balustrades. These balustrades are not only decorative railings that are a common feature in homes and commercial buildings, but they are also a safety feature that is designed to keep you safe from edges. This makes proper installation very important, as you would have to keep safety and function in mind, along with incorporating a variety of styles into the overall design. Here are some effective ways on how to establish a balustrade in a structure.
How to Install a Balustrade
Installing an aluminum and glass balustrade requires taking into account a variety of factors, such as size, height, and design. These factors would dictate how your balustrade would be designed and positioned in order to provide the best safety while improving the look of the structure.
Proper Measurement
The first step towards installing a balustrade is measuring the area that it would be installed on. Measuring the area will help you know the proper length and height of these balustrades, which will help you know how many you need to install in a certain area. Length and height are important factors, as you would have to take into account the dimensions of the structure to determine the right size of the balustrade.
It is also important to take weight into account, as balustrades are designed to not only block open pathways but also ensure that it would be able to provide the best protection from possible falling hazards.
Railings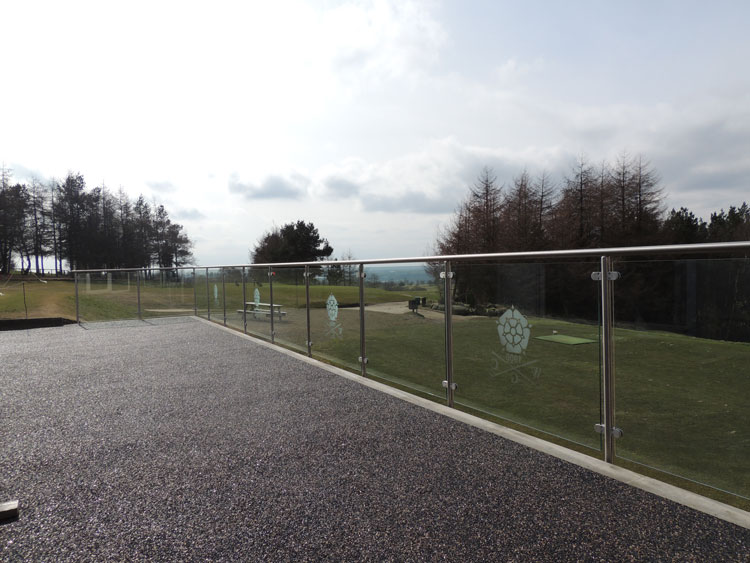 Another important element of the balustrade is the railing, which is a safety feature that is present in a majority of designs. Along with the rest of the balustrade, railings are designed with durability in mind, which means picking the right size and shape will be a factor in the design and safety. Most buildings employ an aluminum railing, which is highly durable and resistant against different types of wear and tear. Most of these railings are round-shaped, although there are designs that use square shaped railings. Depending on the design and type of building, picking the right railing design is crucial in knowing how will the finished project will turn out.
Protecting against corrosion
Corrosion is one of the things that can damage metal structures, as they can affect the structural integrity of a home or a building, which can cause different kinds of damage an safety hazards. If not cleaned or repaired, a rusty balustrade will eventually collapse, which can cause falling hazards that can create dangerous scenarios.
This is why using aluminum from a stainless steel supplier in Metro Manila is the best material to use, as it will be able to withstand a multitude of elements, becoming resistant to different kinds of wear and tear such as rust. Along with having a strengthened resistance to corrosion, adding a protective coating will help towards improving the durability and longevity of your aluminum and glass balustrade. Maintenance of these balustrades will also become much easier as well, as you would be able to clean them much easier, and you would only need to re-apply protective coating.
Glass thickness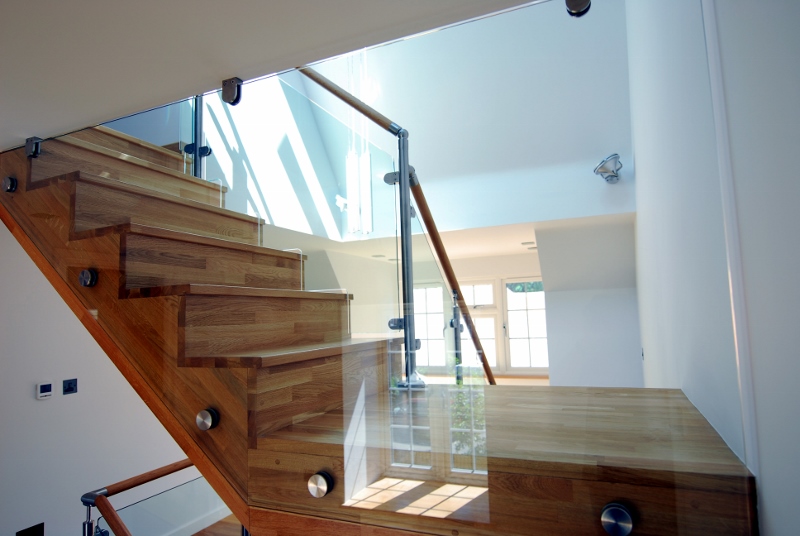 Along with the length and height of the balustrade, glass thickness is also an important factor. Having the optimal glass thickness would not only provide the ideal weight but will also provide the best protective layer that would make your balustrade stronger. Thicker glass means more weight, which is why using thinner but more durable glass sections might be better options for other types of structures.
Attaching glass to a balustrade
Installing glass into an aluminum balustrade can be done in a variety of ways depending on the type of aluminum frame that you are installing. Some balustrades are frameless, which is designed to provide the best views and aesthetic, while some are framed which provides a good sense of style and security. Glass is usually installed using screws, which allow them to stay in place without the risk of moving around or coming loose.
Key Takeaway
A balustrade has become a very common feature amongst different types of buildings, as they provide safety and quality design. Installing a balustrade means considering a number of factors to determine the best approach. By following these handy steps, you would be able to properly establish a balustrade in any type of building project that is durable and resistant against the elements.