What are the 4 beautiful design patterns of railings?
Pot Belly (Curved Railing)
Chippendale Railing
Aluminum Glass Railing
Aluminum Cable Railing
When choosing the perfect railing for your stairs or balcony, you will likely go with an intricate design rather than the traditional and simple one. The material that would work best with this type of interior and exterior design would be aluminum because of its durable, and classic touch that it will provide for your home or office.
Aluminum in the Philippines are made with unmatched quality because they are the go-to material for construction and other industry needs.
Finding a reliable aluminum supplier in the Philippines will be tough work because there are many companies offering their services in the market. Choose the company that will provide you with quality material as well as beautiful designs to enhance the aesthetic quality of your home. Design is one of the primary considerations when you are choosing railings to install for your home or establishment.
The ornamentation and design of railings are what will make it stand out. Thankfully, there are a broad array of designs and styles that have become popular in the market. The beautiful design patterns of railings are perfect for stairs and balconies.
The next time you are going to visit your aluminum supplier in the Philippines, you may want to consider these design installations for your home: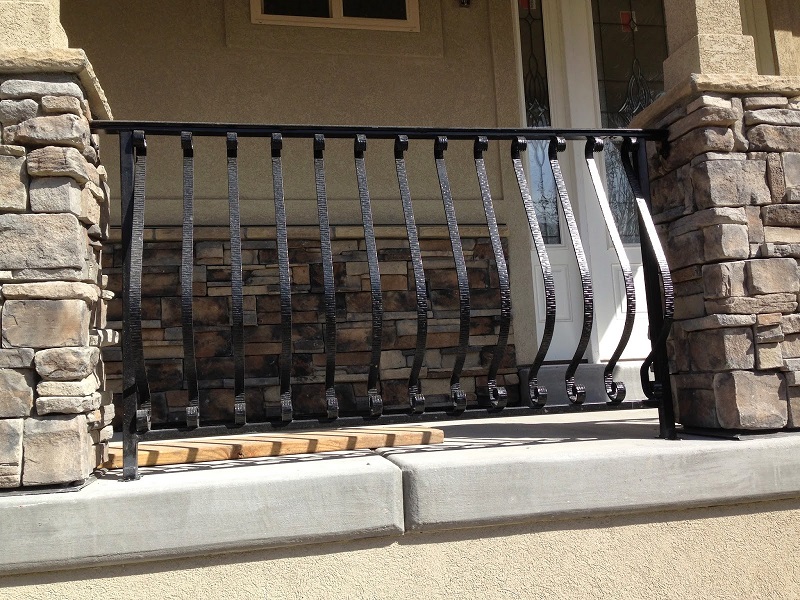 (Source: Salt Creek Ornamentation)
Pot Belly (Curved Railing)
If you would like an elegant railing to go with your walkway, stairs, deck, or balcony, try the pot belly or curved aluminum railing. A durable and an aesthetically pleasing design option at the same time, this will feature a smooth and continuous handrail.
With many other color options, this is a popular choice for a rustic and glamorous style for your home. If you are looking for a graceful look and its curved railing will add dimensions to your home especially if it is installed in your balcony. It will give the illusion of a larger space. They can come in simple pipe rails to old world elaborate scrolls and castings.
It can be installed in commercial and residential establishments which confirm its versatility in style. The strong design will complement and reflect the design of your establishment. Belly style railings adds character to your establishment with its simple yet glamorous design. You can even incorporate other design patterns like a medallion or spirals in this aluminum railing.
Chippendale Railing
The Chippendale balustrade is inspired by the work of Thomas Chippendale who is an 18th-century English furniture maker, and its fretwork is heavily influenced by Asian design trends.
Its geometric pattern is usually set within a rectangular frame and is often in a continuous pattern. It is usually found on porches, decks, widow walks, and staircases.
It classic design has stood through the test of time and it can even be found in historic neighborhoods and you would see the great ambiance of well-preserved homes. This balustrade was even used by Thomas Jefferson in his Monticello home.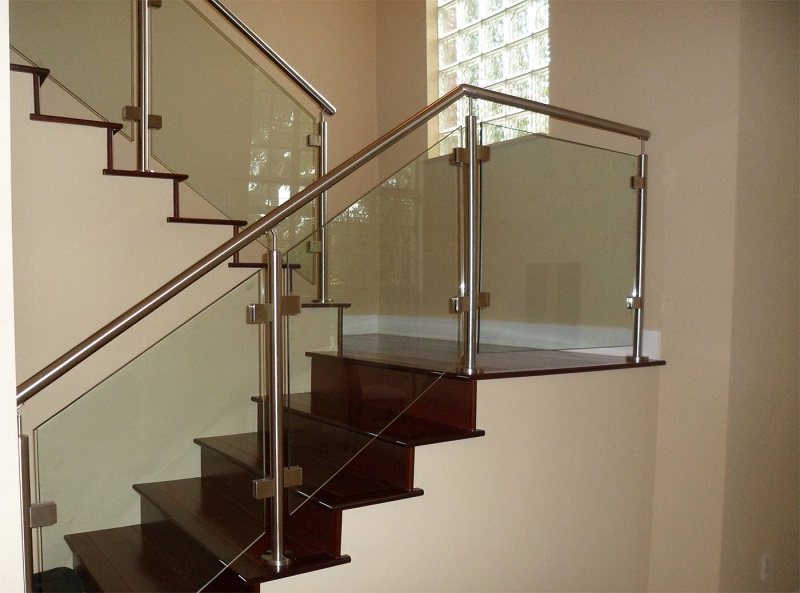 Aluminum Glass Railing
A simple and modern look would be an aluminum railing with glass design. Made with a clean look and a simple design, this is a great addition to your home if you want something more modern. By using this design, you can have a clear view of your surroundings. This railing can look great both in an indoor and outdoor setting.
What's best about this type of railing is that it requires low maintenance since aluminum can be corrosion resistant and glass is not hard to clean. Although the standard color of this railing can range from lighter colors like white, you can explore other experimental choices and you have the flexibility to do so because they come in many styles and colors.
Aluminum Cable Railing
A simple but versatile design, an aluminum cable railing works in practically any type of application. It is a beautiful design choice for use on balconies, decks, stairs, windbreaks, terraces, and gates.
Its durability is courtesy of powder-coated aluminum posts and its clean design makes it one of the simplest and economical railing system in the market. It will be a strong installation in times of natural disasters since the cable will hold the railing's guard down. Homeowners will feel confident in the resilience of this railing system.
It is unique and robust with a modern look to it. It is not too ornamental which is the reason for its whole appeal.
Key Takeaway
Choosing a beautiful design pattern for your railing installation would be possible with a reliable aluminum supplier. Be transparent in your requirements and your expectations in the railing systems. Evaluate your space and see if the design pattern you have chosen will blend into the overall architectural structure of your establishment.
Different colors and designs of railing are available in the market and the suitable material for them is Aluminum. A structural and beautiful design material that will be a versatile choice for your home and establishment.