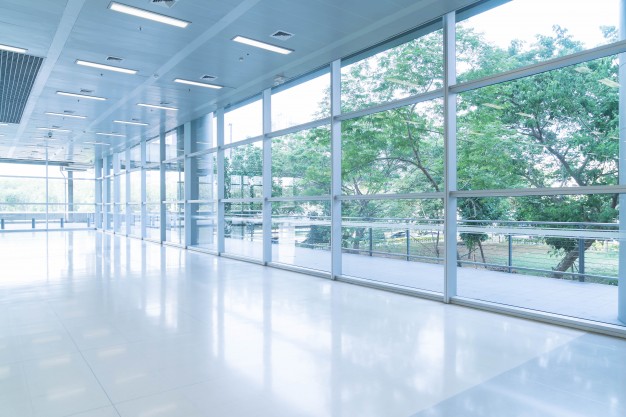 Reasons to Install Aluminum Windows in Your Philippine Property
Windows can make or break the overall design of a certain structure. When you start looking for options to install in your home or establishment, there are considerations you have to think about in terms of advantages and disadvantages. In the Philippines, aluminum windows are one of the most popular and one of the most viable choices in the market.
You may find that some of the aesthetic quality of windows can be a bit dull without the right capability to enhance the look of your home but sources of aluminum windows in the Philippines can change your perspective on this. Windows are not just embellishment pieces for your property because they serve their function by providing insulation, noise cancellation, and thermal improvement.
In addition to this, you can opt for an environmentally friendly type of windows, which aluminum windows can provide. Good thing that they come in different sizes and styles with added provision for security.
This way, you can protect your home or establishment while maintaining its stylish quality. There is also a simplicity that comes with aluminum window installations that you cannot get from other window types.
Most consumers make the mistake of confusing these window types with one another, which will result in an incorrect installation without fulfilling the prescribed benefits that your property needs.
The design and manufacture of aluminum windows in the Philippines are done to the highest standards. This makes the material for the windows strong, lightweight, and sustainable. To achieve these features for your building, you would need to rely on a capable aluminum supplier in the Philippines.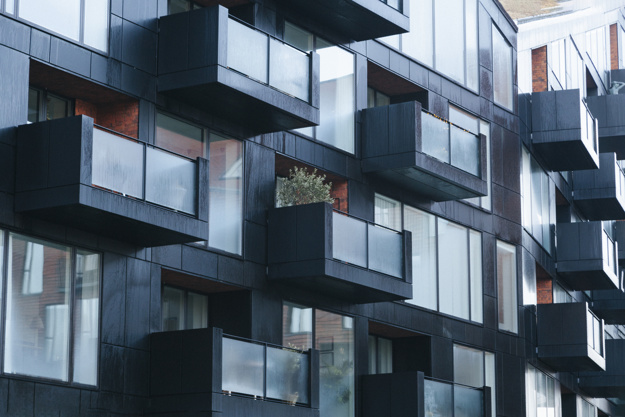 A Look on Aluminum Windows Production
The manufacturing of aluminum windows in the Philippines is a simple process that even startup workshops can do. Of course, these workshops have to be well-equipped to keep up with the construction and mechanical requirements of these products. The material required for the production of aluminum windows and doors is referred to as extrusions.
Aluminum extrusion is a method used to transform aluminum alloy into objects with a definitive cross-sectional profile for various uses. The process that goes with extrusion makes the most of the aluminum's unique combination of physical characteristics.
The malleability of aluminum allows it to be easily machined and cast, but take note that aluminum is one third the density and stiffness of steel so its production will result in products that offer strength and stability, especially when alloyed with other metals.
The process of aluminum extrusion can be summarized in the following steps:
After the design and crafting of the shape of the die, the cylindrical billet of the aluminum alloy is heated to 426°C-496°FC
This aluminum billet is then transferred into a loader, where the lubricant is added to prevent it from sticking to the extrusion machine, the ram or the handle.
Liquid nitrogen is then injected to avoid the formation of oxides and it will be allowed to flow through the sections of the die.
The extruded part now turns into an elongated piece that is now the same shape as the die opening.
After the cooling is completed, the extruded aluminum is now moved for straightening and work hardening.
The last step is to subject the extrusions to heat in age ovens, which will harden the aluminum which will speed its aging process.
The simple process of aluminum window production aligns with this. It will start with cutting the window framing rails to length, then wrapping the glass in a rubber gasket, and finally attaching the rails that are screw-fastened in the corners. This basic procedure is the same in the construction of aluminum doors and aluminum storm window types. A reliable aluminum supplier will need glass cutting experience for production also.
If you are planning on installing aluminum windows in your Philippine property, you should know that they are a reliable long-term investment. Their security, stability, and durability are the basic benefits that they will deliver to you but it is also notable that they have good heat retention properties which will make it suitable in hot or dry seasons.
An additional advantage aluminum windows provide is that they are relatively low cost in the market. They also meet all environmental standards and they have no known negative impact on people's health. Moreover, they are very easy to use and the aluminum structure itself retains its original appearance and it is not affected by the harmful environmental effects and the differences in thermal conditions.
The stability of aluminum windows is a structurally independent factor. Aluminum is unaffected by UV rays, and this gives them an edge over vinyl, wood and fiberglass/composite.
Their stable properties are also evident if you would compare these materials according to their capability rate of expansion and contraction. Vinyl is more likely to expand and contract in warmer and colder environments three times more than that of aluminum whereas wood is susceptible to decay and termite infestation.
The high expansion or contraction rates, as well as damage from decay, further the risk of premature glass failure, hardware failure, and other occurrences that will mean bad news to your property.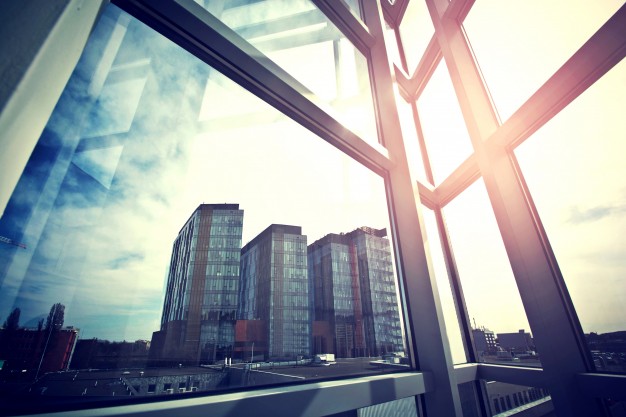 Reasons to Install Aluminum Windows System on Your Property
It may come as a surprise that with the simple production process of aluminum windows that it has fully functional capabilities and designs as well. They have the distinct advantage compared to other materials, simply because they can exceed expectations in terms of aesthetics and functionality.
What are the reasons why aluminum windows are a suitable installation in your home?
Durability
Environmentally Friendly
Design Flexibility
Wide Range of Finishing Options
Read on below for more details on these reasons that can help you choose to install aluminum windows:
Durability
Aluminum is equipped with corrosion resistant properties which provide a low maintenance frame for your installation. It is also resistant to weathering under a range of harsh environmental conditions. Aluminum windows will not swell, crack, split, or warp over time which ensures its longevity.
They are more affordable than other framing options which provide you with a strong yet economical window solution. In the Philippines, aluminum windows are also resistant to scratching, cracking, and marring. To achieve further protection on its surface, have it painted or covered with a powder-coat finish.
Another thing that makes this material durable is its thermal performance. It remains unaffected even when exposes to UV rays and other elements, which makes them the primary contender in the material types in the market. It is an efficient reflector of radiant energy which deflects both UV rays and infrared. This makes it a perfect insulating material as protection against the sun's rays or against heat loss in cold weather.
Environmentally Friendly
In installing aluminum windows, one of the best reasons comes from its environmentally friendly characteristic. Aluminum is a material that has one of the highest recycling rates of any metal which makes it an environmentally sustainable material.
You should also know that recycling aluminum requires only 5% of the initial energy consumed to create it. This property of aluminum differentiates it from other materials because it is not only stable, but also its sustainable credentials serve as a benefit as well.
The energy savings you will get from an aluminum window installation will be almost three times of that required to produce aluminum frames within the first year of using it. This will outweigh the initial energy input by well over a hundred times.
Design Flexibility
One of the reasons why aluminum windows are the suitable choice for installation is because it is receptive to various types of finishes which includes paint, fluoropolymer-based, and anodic coatings. These contribute to the longevity and color permanence of aluminum windows for your next window installation.
There are also unlimited design options to choose from which enhances its flexibility in terms of its appearance. Whether you will choose triangular aluminum windows, with pointed tops or even quadrilateral shapes for your modern building, you will never run out of choices for whichever you would prefer for your installation.
They hold this distinct advantage over vinyl, wood, and glass as frame materials. You can further explore this characteristic by looking at the endless array of systems, finishes, and glass options. Aluminum windows are economical and elaborate in their designs while delivering excellent functionality at the same time.
Wide Range of Finishing Options
With the range of finishing options to choose from, aluminum windows can be perfectly blended to any décor.
You can either choose anodizing or powder coating technique for your aluminum coating finish. Powder coating will provide an attractive and suitable finish to aluminum frames and it will not require repainting once you are finished coating it. On the other hand, anodizing treatment can provide a reliable corrosion resistance and a wide range of color options at the same time.
Both finishes can be widely used for interior and exterior applications and it further enhances the design flexibility of aluminum windows.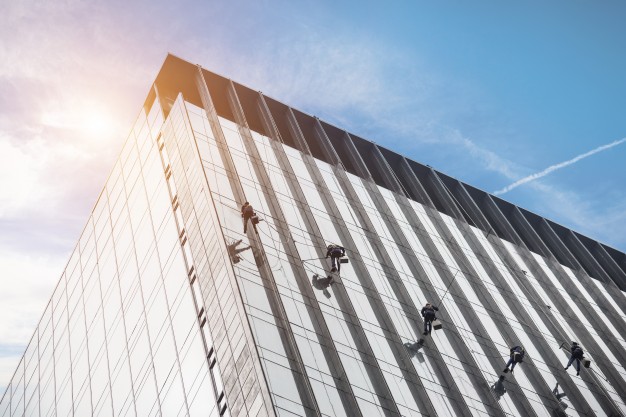 Aluminum Windows Maintenance and Surface Treatment
Maintenance is necessary so you can make sure that your aluminum windows retain its natural and original appearance. You should clean it at least once a month and repaint if necessary. You can find some of the most effective cleaning practices below:
Clean and Vacuum – By simply using a stiff brush, you can clean the surrounding areas of your aluminum windows. Sweep the dirt and the grit that accumulate in the area.You should also follow it by using a vacuum cleaner with a small nozzle that will fit the window sashes.
Use a Penetrating Lubricant – This is used to spray the spring locks of your aluminum windows to avoid the springs from becoming stiff.
Scrub with a Mild Detergent – Pour 1 full cup of detergent into one liter of water and use it to scrub the aluminum frames to prevent oxidation and pitting.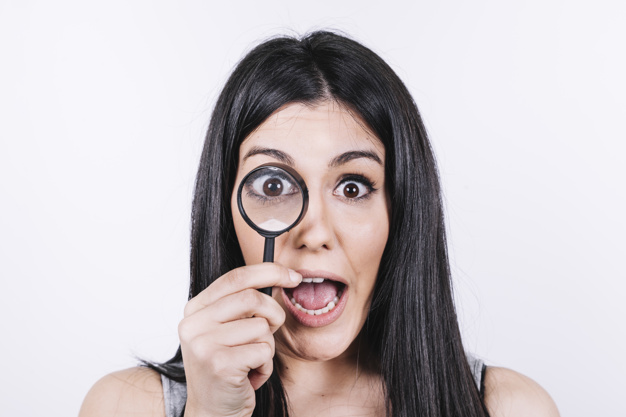 Things to Look for in an Aluminum Supplier
A reliable supplier must be knowledgeable of your requirements and one of these is the criteria for quality windows. You will know that you have found a quality aluminum supplier if they are efficient in providing you with professional and intensive help in completing your requirements.
In buying aluminum windows for an installation, make sure that they provide the following features:
Quality Aluminum (Anti-Corrosive and Discoloration)
Durable Hardware
Quality Sliding Rollers
Thermal Insulated Materials
Safety Features
Materials for a Long-lasting Performance of Aluminum Windows
A reliable aluminum supplier will help you expand your knowledge and skills in choosing aluminum products and they will do so by exposing you to innovation capabilities of aluminum. Choosing aluminum windows will be a difficult feat if you don't know about the basic reasons why it is a suitable choice and the different functions it can provide for your building. This is why you must choose a good aluminum window supplier so you will not have a problem in the construction process (or maintenance) later on.
As High as One Sky: Setting High Standards for Philippine Aluminum since 2011
Fortunately, you can rely on our team at One Sky to do the job for you. We are the best source of aluminum windows in the Philippines. Our strong market presence in the aluminum industry will speak for ourselves. Gaining product dominance in both steel and aluminum industries, we have been providing our loyal clientele with top-notch quality in terms of products and services.
This is done through our dedication from manufacturing to installation, ensuring that our customers will be satisfied with the best service we provide for them. At the best quality and fair price, One Sky has served top enterprises in the country while helping them gain knowledge and skills in aluminum products by bringing in the most advanced technology and updated information from different countries around the globe.
More than just a stainless steel supplier in the Philippines, our team at One Sky will be
your mentor and partner when it comes to stainless steel and aluminum products.
Click here to know more about how we set standards for Philippine aluminum since 2011!