What are the characteristics of stainless steel blades and carbon steel blades?
Stainless Steel
Durability
Uses
Appearance
High Carbon Steel
Toughness
Edge retention
Cutting edge
There are dozens of stainless steel suppliers in Metro Manila; in fact, stainless steel is one of the most common steels used for various applications around the world. You may notice companies such as One Sky Philippines and many other steel manufacturers that highlight all the qualities of stainless steel.
For the use of knives, stainless steel is also commonly used but there is another steel that is uncommon and not widely known. High carbon steel. This type of steel is not as flexible as stainless steel but there are some great qualities that highlight high carbon steel for the use of knives. Let's look into the characteristics of both types of steel.
Stainless Steel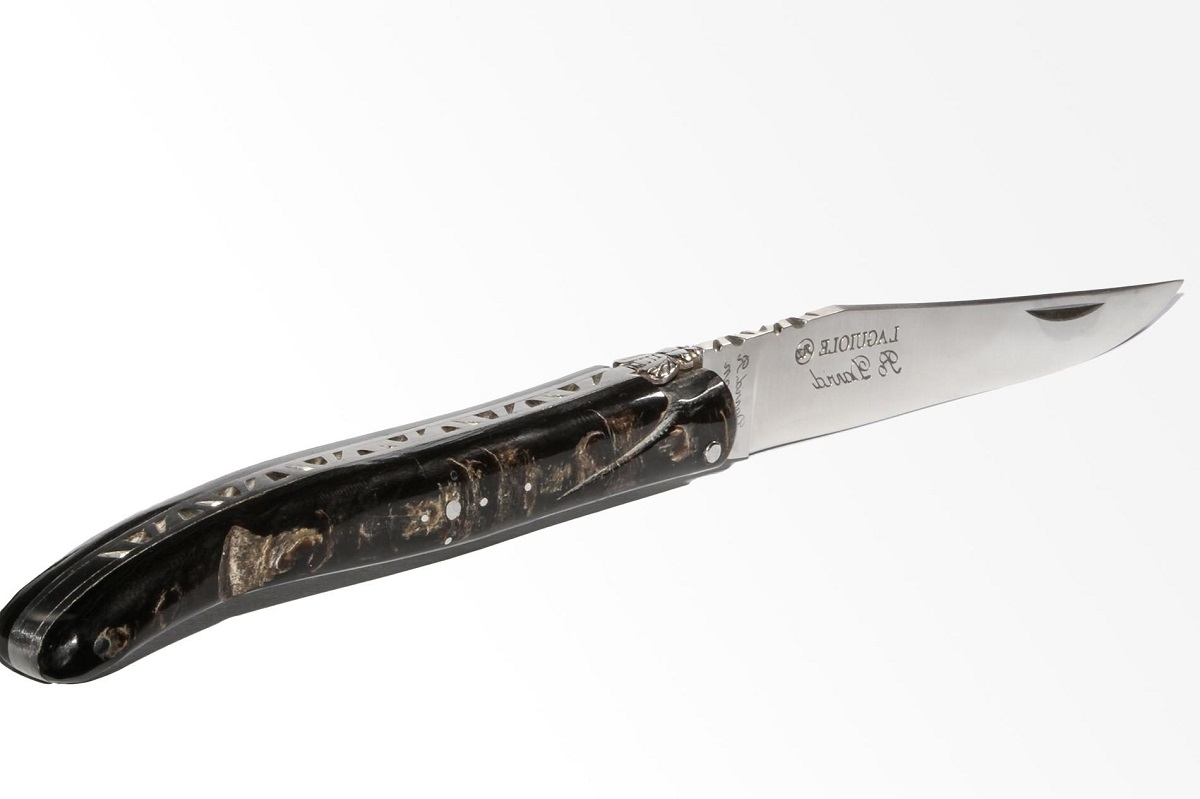 You'll find iron, carbon, and around 12% of chromium content. Chromium is a vital element for stainless steel. It's what gives the blade's outstanding corrosion resistance by creating a protective layer for the steel to resist the effects of oxidation.
Its amazing corrosion resistance makes these blades perfect for use under wet conditions. The higher the chromium content, the better its steel can resist rust. That is why stainless steel is the ideal choice for kitchen knives and diving knives. Here are some of the advantages of stainless steel.
The debate between stainless steel being tougher than carbon steel has not been settled yet. But one thing is for sure. In terms of overall durability. A stainless steel blade is tougher than carbon steel in that aspect. Stainless steel's ability to resist rust greatly overcomes the ability of carbon steel.
Even with minimal maintenance, your stainless steel blades will take years or even decades before they rust. This is because of its chromium composition, the wonder element that fights rust and corrosion. To get in-depth with what chromium does; when oxygen makes contact with chromium, it creates a protective chromium oxide layer that combats steel degradation and corrosion.
Stainless steel blades are commonly used as kitchen knives, professional chef knives, and survival knives. They are perfect for moist to wet conditions. As a survival knife, stainless steel blades are perfect not only because of its ability to resist corrosion but its ease of sharpening.
Despite hard use, stainless steel blades can hold their edge, they may become dull but because of its softer structure than other metals, it is easier to sharpen back to its razor cutting edge. Stainless steel knives are perfect for all-around application.
A stainless steels chrome blade will also look fresh even with minimal maintenance. What's great about the appearance of stainless steel blades is that, even if the steel gets scratched or scuffed, the damaged area will still hold its luster. Stainless steel can be sanded and polished for a shiny look.
High Carbon Steel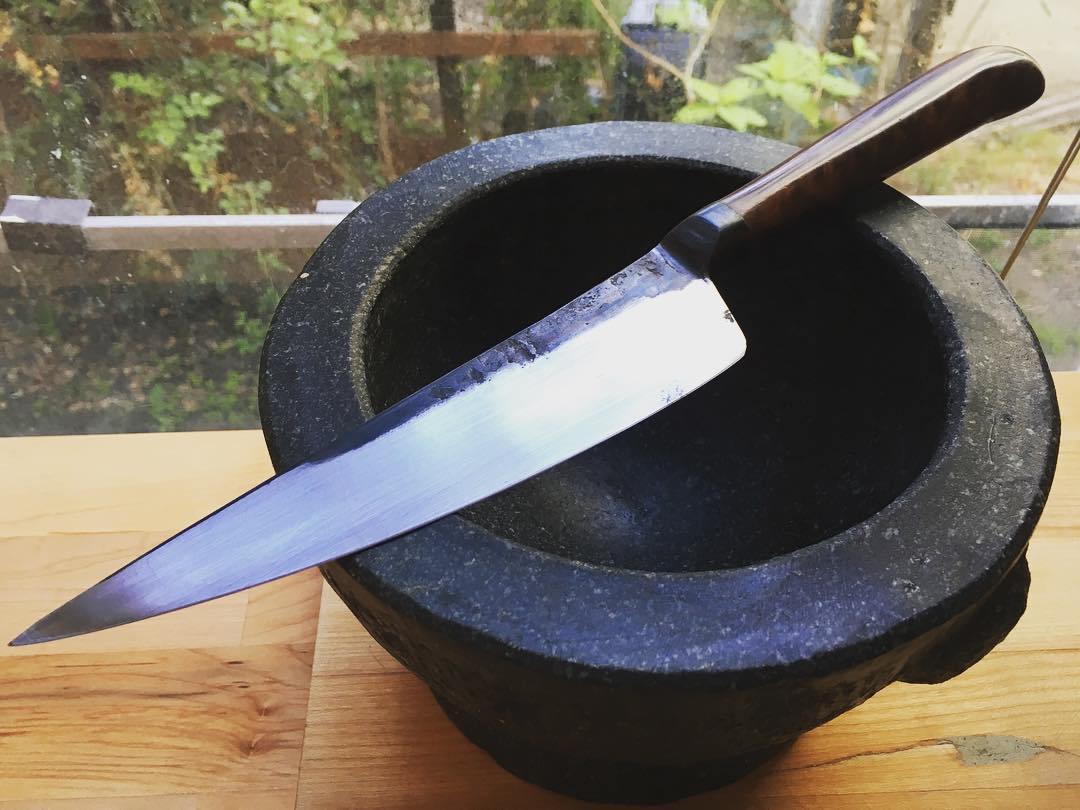 Knives made with high carbon steel are known as the hardiest steels in the world. Though this type of steel contains no trace of chromium at all. That means that carbon steel is highly prone to rust and the effects of corrosion.
High maintenance is required in order to keep the steel in pristine quality. This may be the only major drawback of carbon steel blades, but under proper care and maintenance, your carbon steel blade can outshine any steel blade. Despite this type of steel being prone to rust and corrosion, its pros definitely outweigh the cons.
High carbon steel blades are significantly harder than their stainless steel counterparts. They can handle much more punishment while retaining their blade quality. Overall wear resistance is what high carbon steel is always associated with.
There are many individuals who prefer using high carbons steel as a top choice for hunting and other outdoor activities. Though some may argue that its weak rust proofing will be a major flaw in such activities, what is needed is proper and meticulous blade maintenance. You could cut through some hardy materials without this blade bending or weakening.
Due to their tougher construction. High carbon steel blades exceptionally retain their edge. They can stay sharp significantly longer than stainless steel blades.
You don't have to worry about your high carbon knife become dull after some hard use. These types of blades can cut through almost anything without letting you down. You can make much more precise cuts with a carbon steel blade than a stainless steel one due to its tough razor sharp edge.
Because high carbon steel blades are known to retain their edge better than any other type of steel blade, this is ideal for professional chefs and hunters who need to make clean and precise cuts.
Without a doubt, a sharper blade makes chopping and cutting much easier and also makes it safer for the user to use. The clean cuts a high carbon steel blade makes reduces the amount of time needed for cutting, slicing, or chopping tasks. That makes everything more efficient.
Key Takeaway
In the end, it's all up to user preference on whether he/she needs a carbon steel blade or a stainless steel blade. Though the two have their own pros and cons, they are none-the-less exceptionally great blade materials.
In Metro Manila, stainless steel suppliers always highlight the all-around use of stainless steels in various applications, while carbon steel craftsmen recognize the superior cutting edge and toughness of the highly specialized high carbon steel blades.
It's up to you to measure the pros and cons of the two types of blades. Metal suppliers such as One Sky Philippines may be one of the best to ask if in case you need more information on the different types of steel.