Looking for easy thirst-quenching drinks you can make this summer? Look no further
In the Philippines, stainless steel products are becoming popular eco-friendly alternatives to single-use products. In terms of drink-making, stainless steel tools are utilized through metal shakers, tumblers, mixing spoons, and other bar tools. Not only do these metallic products lessen your overall carbon footprint, but its insulation can also keep your drink cold and refreshing for a long period of time. Enjoy simple but delectable concoctions this summer with the help of stainless steel products.
Here is a list of recipes for easy thirst-quenching summer drinks:
For Your Friends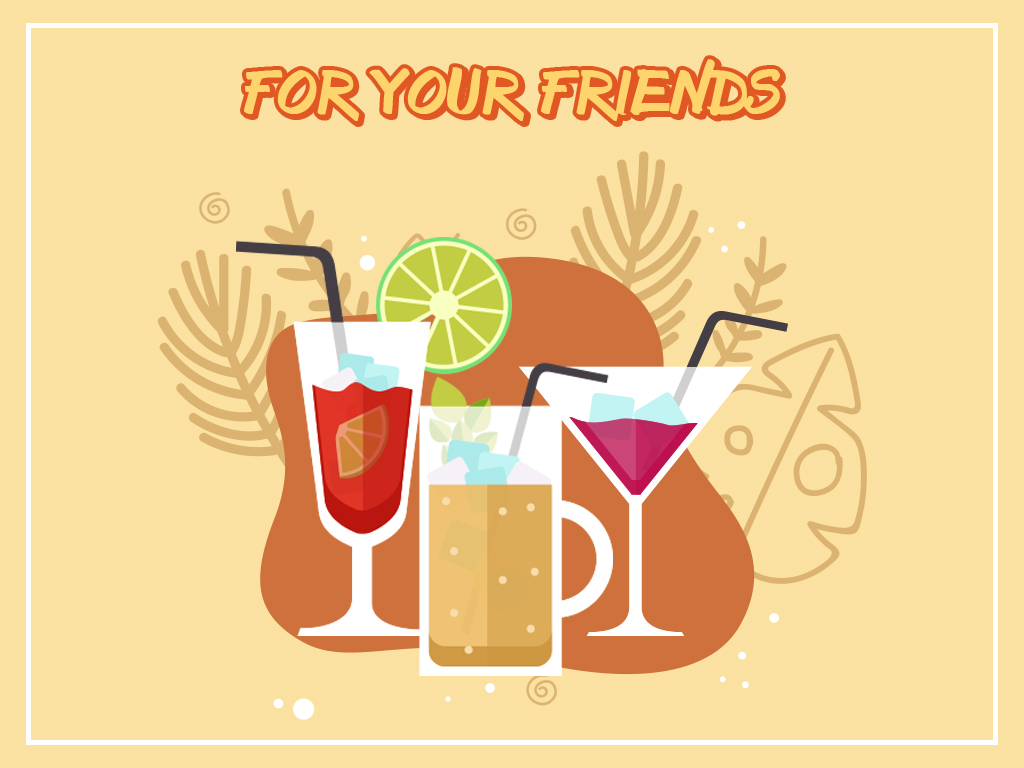 Stainless steel in the Philippines can be used in products to prepare ingredients and mix them together all while keeping the mixture chilled. It can help you make sophisticated cocktails for you and your closest group of friends to enjoy. Read on to learn about perfect thirst-quenching drinks for you to enjoy this summer.
Red Rum Punch
This concoction merges together a typical fruit slushie with a well-known liquor for a unique drinking experience. Serve your friends a drink that will cool them off and that packs quite a punch. This drink's vibrant red color and fresh taste will leave you wanting more.
Ingredients

8 cups seedless watermelon chunks (set aside wedges for garnish)
1 cup light rum
¼ cup fresh lime juice
1 cup fresh orange juice
1 bottle of ginger beer
Directions

Puree watermelon chunks in a blender until it becomes a smooth consistency.
Through a stainless steel fine-mesh strainer, pour the mixture into a large pitcher.
Dispose of the solid remnants left on the strainer.
Slowly add rum, orange juice, and lime juice in.
Refrigerate until you are ready to serve.
When serving, put ice cubes and ginger beer in each metal tumbler.
Enjoy!
Triple Threat
Triple Threat is the combination of a sangria and margarita. It makes use of three different kinds of liquor: tequila, white wine, and triple sec. This is the perfect drink for you to sit back and have a relaxing time catching up with friends.
Ingredients

1 bottle dry white wine
1 ½ cup white tequila
1 cup Triple Sec
1 cup orange juice
½ cup fresh lime juice
2 limes, thinly sliced
1 orange, thinly sliced
1 lemon, thinly sliced
1 bunch cilantro (washed, dried, trimmed, and tied)
Directions

Mix together wine, tequila, triple sec, citrus juices, sliced citrus, and cilantro in a pitcher with a stainless steel bar spoon.
Cover and refrigerate overnight.
When ready to serve, remove cilantro.
Pour ice into stainless steel tumblers, pour in the mixture, and place additional cilantro leaves for garnish.
Enjoy!
Bayside Berry
This cocktail is a popular drink from Maine in the United States. It is an easy 5-minute cocktail that combines the flavors of gin and blueberry. All the recipe requires is one mixture in a stainless steel cocktail shaker before being ready to serve to your large group of friends.
Ingredients

2 oz. gin
1 oz. fresh lime juice
1 oz. simple syrup (melted water + sugar)
7 fresh mint leaves
5 fresh blueberries
Directions

Mix together gin, simple syrup, fresh lime juice, mint leaves, and blueberries in a stainless steel cocktail shaker with ice. Shake well.
When ready to serve, prepare a cooled cocktail glass.
Using a fine-mesh strainer, pour the mixture into the glass.
Garnish with mint leaf.
Enjoy!
Stainless Steel Products to Help
In the Philippines, stainless steel tools can be seen in just about every single bar or establishment that sells drinks. Invest in these tools for your home in order to provide your friends with a fun experience. Here are two stainless steel products that can greatly help your cocktail-making experience.
Bar Spoons

Bar spoons or stirring spoons are long-figured spoons with a number of different designs. Stainless steel is the preferred material for this tool as it is durable enough to mix large volumes and easy to clean. There are three different kinds of bar spoons, these are called the American, European, and the Japanese.
Cocktail Strainer

Cocktail strainers are used to separate the solid particles from the liquid particles of a mixture. Stainless steel is ideal for cocktail strainers as they are able to be molded into small strips while still being durable enough to cut into solid ingredients. The kinds of cocktail strainers you will find are the Hawthorne, Julep, and Fine-Mesh.
For Your Kids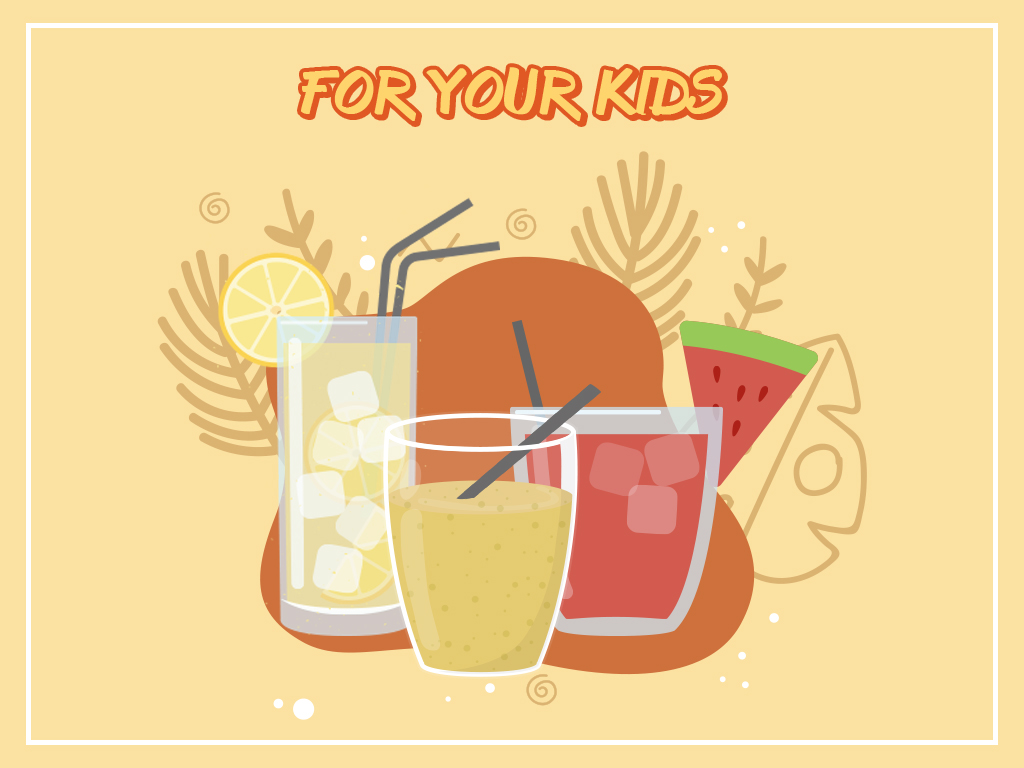 Besides alcoholic beverages, you can also use tools made of stainless steel in the Philippines to make thirst-quenching drinks for your children. You can place them into stainless steel tumblers in order for your kids to sip on and enjoy while you're out doing fun summer activities such as swimming. Here are 3 kinds of summer drinks for your children.
Classic Lemonade
A summer drink that your kids will surely enjoy is the staple homemade lemonade. This is the perfect drink for not only your kids to enjoy on a sunny day out, but for you as well. Place the lemonade into a stainless steel tumbler full of ice before you go out in order to preserve its coldness.
Ingredients

1 cup sugar
1 ½ cup fresh lemon juice
2 full lemons
Directions

First, make the simple syrup. Mix together sugar and 1 cup of water in a small saucepan.
Bring the mixture to a boil, and then reduce the heat and simmer until the sugar dissolves. Do not stir the mixture in any way.
After dissolution, remove the pan from heat and let it cool completely.
When ready to mix the juice together, combine the lemon juice and cooled sugar syrup in a large pitcher.
Add in 4 cups of water. Take a sip to check how tart it is. If the sourness is too much, add in 1 or 2 cups of cold water. Take into account that the ice will eventually melt and dilute the lemonade more.
Refrigerate until chilled.
When you are ready to go out, pour ice into your stainless steel tumbler.
Pour in the lemonade and enjoy!
Banana Yogurt Smoothie
In order to get your children's daily dose of fruits and healthy probiotics in, serve it to them in the guise of a delicious smoothie. This smoothie is perfect for children who do not like eating plain fruits or yogurt. Add in a stainless steel straw to help educate your kids on earth-saving tips.
Ingredients

½ cup low-fat yogurt
1 medium sized banana
Seasonal berries of your choice
⅓ cup milk
⅔ cup ice cubes
Directions

Blender together all ingredients until smoothened and thick.
Serve immediately with a stainless steel straw
Enjoy!
Watermelon Delight
Another way to get your children to enjoy consuming fruits is by making them delicious and refreshing. A watermelon slushie is also easy to make, as it only has 3 ingredients. Give your kids a sweet but healthy treat while they are playing outside.
Ingredients

5 cups seedless watermelon (diced)
2 tablespoons sugar
1 whole juiced lime
Directions

In a blender, combine sugar, lime juice, watermelon, and 1 cup of ice.
Blend until the mixture is smooth.
Serve in a stainless steel glass immediately.
Enjoy!
Stainless Steel Products to Help
While they're young, help your kids learn how to choose eco-friendly alternatives. Stainless steel in the Philippines can make it easier for you to bring around a refreshing drink no matter where you will be going or what activity you will be doing. Try out these two stainless steel products to help save Mother Earth.
Straws

Stainless steel straws are good eco-friendly alternatives to single-use plastic ones. Not only can they be used multiple times, but they are also relatively easy to clean. Besides stainless steel, there are other alternative materials that are becoming popular, such as bamboo.
Tumblers

Stainless steel tumblers are ideal containers to keep refreshing drinks cool. They are also durable and can maintain its shape even if it gets dropped multiple times by children. Bring your kids shopping with you for them to choose among stainless steel tumblers that are designed with bright and vibrant colors.
For You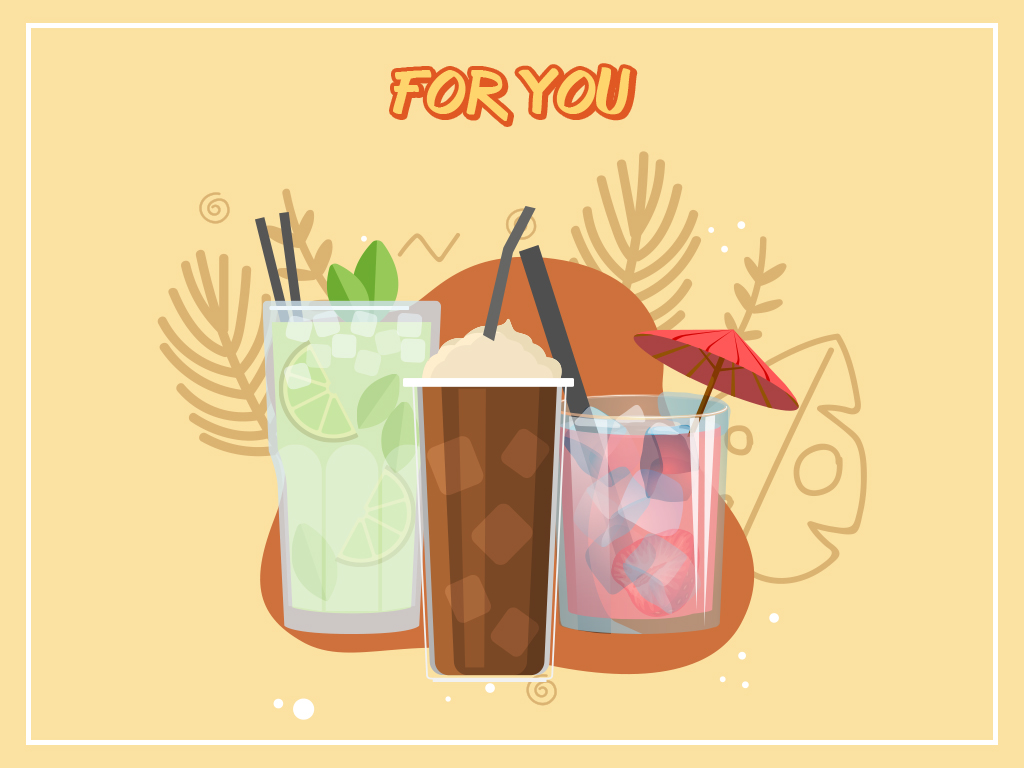 After looking out for your friends and family this summer, you should also look after yourself. Now is the time to relax and enjoy the time you have left before going back to your normal busy routine. Keep these cocktails in a stainless steel container while lounging around in the beach or hiking to the peak of a mountain to keep them safe and secure.
Classic Mojito
A mojito is the drink for you if you enjoy a light but refreshing cocktail. It is a staple in a number of bars and can be easily replicated from the comforts of your own home. There are only a handful of ingredients needed in order to make this drink and they can be brought around in a cooler easily for any out of town adventures. Take note that a muddler is needed for this recipe, which can be made of stainless steel in the Philippines.
Ingredients

1 ½ oz. white rum
½ cup club soda
½ lime, cut into wedges
2 tablespoons white sugar
10 fresh mint leaves
1 cup ice cubes
Directions

In a thick and sturdy glass, place in mint leaves and 1 lime wedge.
Using the muddler, crush the mint and lime together in order to release its juice and oils.
Put in an additional 2 lime wedges and sugar. Muddle again.
Fill the glass up with ice. Take note that you should not strain the mixture inside.
Pour the rum into the glass and fill the rest with carbonated water.
Stir the cocktail well, and taste.
If it lacks in sweetness, add in more sugar.
Once ready to serve, garnish with leftover lime wedges.
Enjoy!
Raspberry Limoncello Prosecco
This cocktail is for those with a more sophisticated palate. It combines high-end liquors into one refreshing concoction. This could be enjoyed during a trip overseas or while on a cruise. The Raspberry Limoncello Prosecco will give you a world class experience in just one sip.
Ingredients

3 cups prosecco
1 cup limoncello
1 cup frozen raspberries
6 sprigs fresh mint
Directions

Whisk together prosecco and limoncello in a large pitcher.
When ready to serve, place frozen raspberries into your stainless steel container
Fill the container up with the mixture and garnish with mint
Enjoy!
Fizzy Floats
If you are just looking for a sweet and refreshing drink with no alcohol content, try the Fizzy Float. This drink is the upgraded version of the classic soda float. This will surely give you the feel of the summer with its sweet and tangy taste.
Ingredients

1 can fruit soda of your choice (orange, grape, cherry)
2 scoops vanilla ice cream
Directions

In your preferred container, add in 2 scoops of ice cream.
Fill the cup with your preferred fruit soda.
Add in your stainless steel straw and enjoy!
Stainless Steel Products to Help
To help you create these sophisticated cocktails, there is a number more other tools made of stainless steel in the Philippines. These are strong enough to withstand the vigorous shaking needed to combine the ingredients together. Stainless steel also ensures that your glass will stay intact even if you need to mash things inside of it.
Cocktail Shakers

Cocktail shakers are used to integrate numerous ingredients into one. It is also a way to cool a mixture. Stainless steel shakers are perfect because of their insulation and their ability to withstand intense shaking motions. Kinds of cocktail shakers are the Cobbler, Boston, and French shakers.
Other Bar Tools

There's a number of other stainless steel bar tools used to create multiple drinks. One is a stainless steel jigger, which is used to measure the volume of ingredients for drinks. The stainless steel paring knife used to cut multiple ingredients into wedges and other forms of cuts in order to easily blend mixtures together.
Key Takeaway
Stainless steel in the Philippines is being utilized in a number of industries. This is because products made from stainless steel are long-lasting and easy to clean. Choose to make use of its durable and insulating properties to create a delicious and refreshing drink this summer. Share this experience with your friends, family, and other loved ones to have a fun and eco-friendly time!