What are the things you ought to know about aluminum profiles in the Philippines?
Types of aluminum profiles
Types of surfaces
Advantages of aluminum profiles
Uses of aluminum profiles
An aluminum profile, also known as an aluminum frame or an aluminum extrusion, is a building material that can be commonly found in windows and doors.
In countries like the Philippines, aluminum profiles are formed using a process called bulk plastic deformation which sees a billet of aluminum first heated to a specific temperature that is still comfortably below the melting point of the material which ensures the plastic flow of the metal. The heated billet of aluminum is then forced through a tooling die that is designed to form and shape the material into a specific profile cross-section.
While it might seem like the process of creating aluminum profiles takes a lot of effort, it has a lot of advantages. Aluminum profiles are actually lighter, stronger, cheaper, and uses less material than its solid counterparts. Profiles can come in a wide variety of shapes so you can always find a suitable one for your specific case.
Now that you are somewhat familiar with how aluminum profiles are made and why it's important, here are the other important things you need to know about it: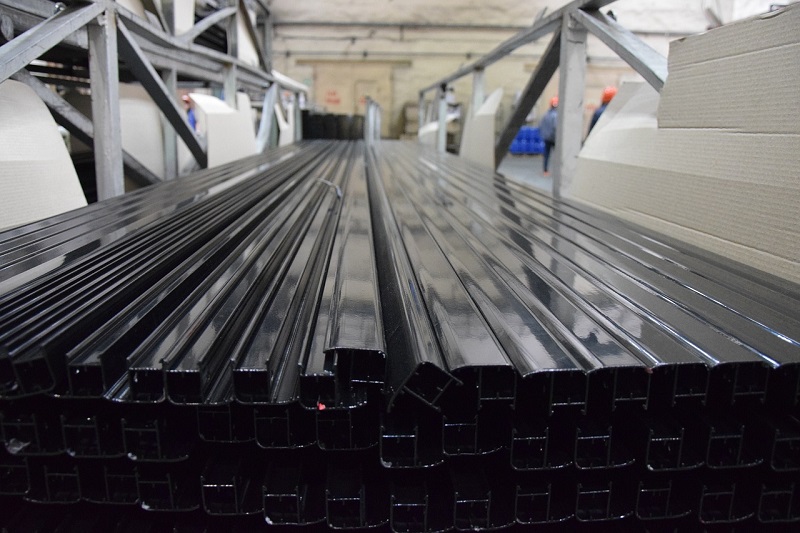 Types of Aluminum Profiles
Aluminum profiles can be fabricated in a wide variety of types and thicknesses. These profiles can also feature a wide range of intricate, hollow spaces that can be specified according to the end use application. Having different types of aluminum profiles as well as internal voids allows you to satisfy a variety of needs and applications and any performance or weight requirements.
The most common type of aluminum profile is the hollow beam profile which is simply a variation of the square aluminum profile. There are also other profile types such as single-radius, L-shaped, and triangular profiles.
Types of Surfaces
One of the byproducts of the extrusion process is that sometimes, there can be small and barely visible lines present on the surfaces of the aluminum profiles. These marks on the surfaces of aluminum profiles are the result of the tools used for the extrusion process.
If you need these lines removed, though, the aluminum profile needs to undergo additional surface treatments. There are also a few secondary surface processing operations such as face milling that can be done after the primary extrusion forming process of aluminum profiles in order to improve its surface finish.
These post-processing operations can even be customized according to the specifications of the customers in order to improve the geometry of the surface. By reducing the overall surface roughness of the aluminum profile, the finished part itself can also be improved.
Additional surface processing is usually specified in applications where the parts are required to be positioned precisely or where mating surfaces must be controlled tightly. Treating the surface can also improve the hardness of the profile, add electrical insulation to the intrusions, and add corrosion resistance.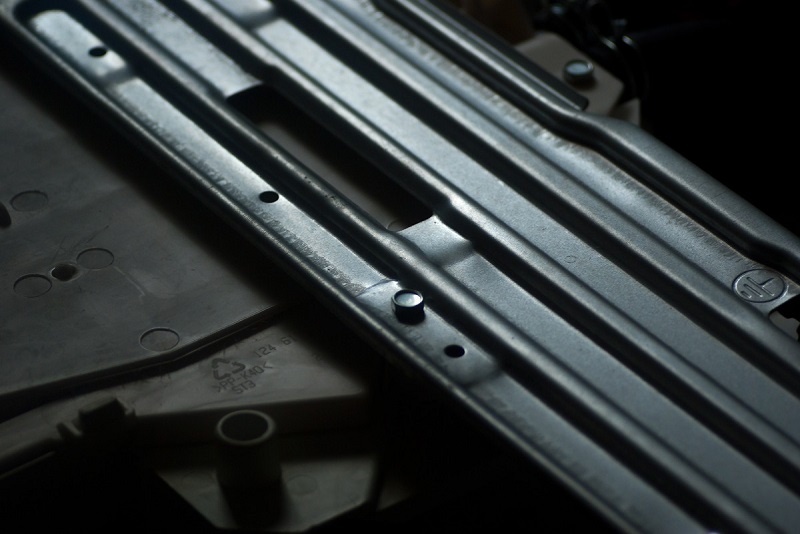 Advantages of Aluminum Profiles
Aluminum is the material of choice for profiles, shapes, and extrusions because it has the necessary mechanical properties and characteristics that make it ideal for shaping and forming. Because aluminum metal has high malleability, it can be readily shaped into a variety of sections without using much energy on the forming or tooling process.
In addition, the melting point of aluminum is typically half that of steel which means that the entire process of aluminum extrusion expends a relatively low amount of energy. This translates into low manufacturing and tooling costs, as well as reduced carbon footprints.
Lastly, because aluminum also has a high strength-to-weight ratio, it makes an excellent material for industrial applications.
Uses of Aluminum Profiles
Aluminum profiles are typically used in industrial automation applications such as the production lines used in the manufacturing industry. This material is certainly strong, but it is also light enough that any products that make use of it can be easily assembled and used without the need for power tools  or heavy equipment. Because of the specific tolerances that are present in the manufacturing of aluminum profiles, it can also be built and assembled into an almost endless number of configurations as necessitated by the structure.
There is also an increasing demand for aluminum profiles and structures because it now being specified in the weight reduction efforts of different industries. More specifically, aluminum profiles are now being used as frames in other end-consumer products such as environmentally-aware building projects and advanced automobiles.
The uses of aluminum profiles continue to expand into new areas as more advanced surface coating techniques and alloys are developed.
Key Takeaway
Aluminum profiles are used in the Philippines because it is versatile and it is an ideal building material for automated applications. Because aluminum itself is an excellent structural material, it lends itself perfectly to be used for profiles and extrusions.
No matter what the applications you have in mind are, there is a great chance that there is an aluminum profile that is perfectly tailored to the specific situation.