Why should you choose stainless steel furniture?
Durable
High resistance against corrosion
Heat resistant
Versatile
Low-maintenance
Stainless steel is arguably one of the most useful materials in the earth. Many industries have been able to experiment on ways to utilize stainless steel in varying manufacturing processes. The material has many highly-attractive qualities, like high strength, high ductility, corrosion-resistant, and durability.
These desirable qualities make stainless steel also a good choice in furniture manufacturing. Stainless steel furniture has benefits which people can take advantage of, in their own households.
If you want to learn more about why you should consider buying stainless steel furniture, then it would be in your best interest to continue reading.
Durable
As mentioned before, durability is one of the qualities of stainless steel. When such a material is incorporated into the different elements or parts of furniture, it offers an added benefit that is arguably better compared to other materials, like wood.
For example, a glass coffee table made with stainless steel legs would provide this piece of furniture with a higher level of stability and durability, compared to, if the material were made of wood.
Technically speaking, various chemical alterations have already been conducted on the stainless steel material to increase its strength. Particularly, the size of the grain in stainless steel has been made finer.
The added durability allows you to use the stainless steel coffee table for long durations without having to ever worry about it suddenly giving away, or breaking. Apart from the material itself, processes like stainless steel alloying also give the material a higher level of durability.
High resistance against corrosion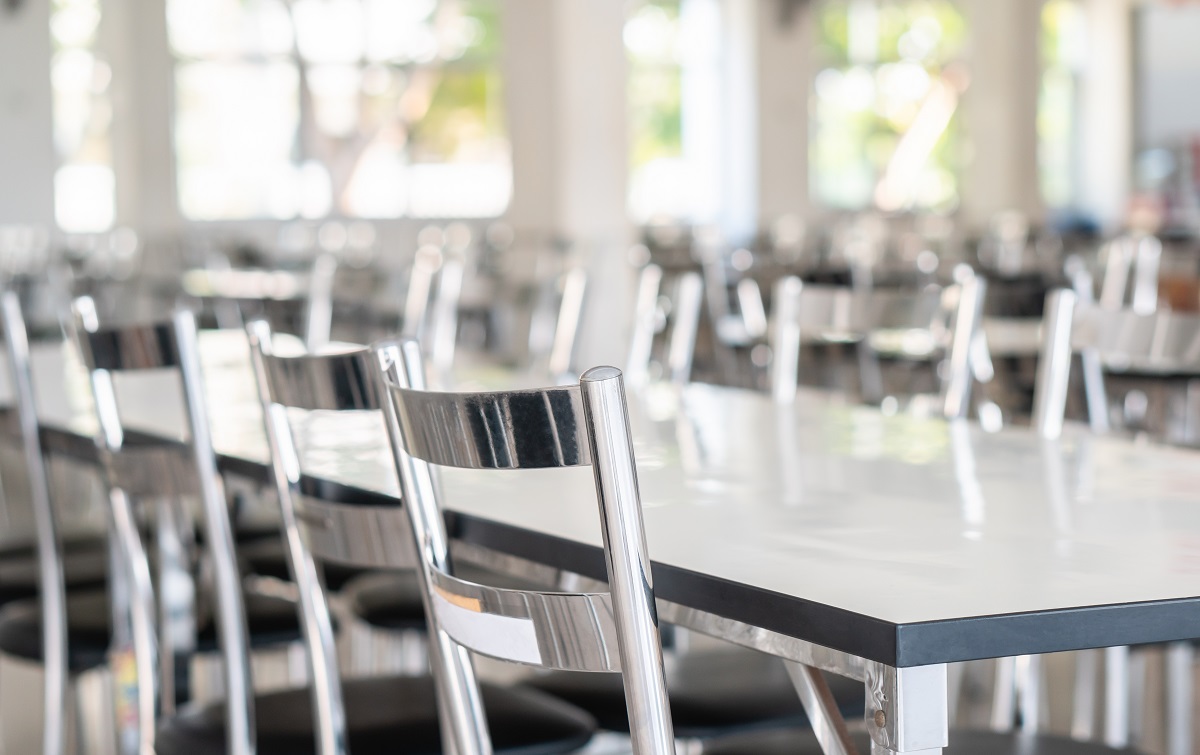 One of the most frustrating things about dealing with furniture made out of wood is that they can easily be alterable if they're exposed to the elements.
For example, if you own a dining table largely made out of wood, it can easily be subjected to irreversible damages if it experiences a constant level of spillage from water or other kinds of fluids. The wood would eventually display discoloration, and it may even slowly break apart because of the high level of exposure to the elements.
It is for this reason that stainless steel is the preferred material to be used in such types of furniture. Its ability to withstand various degrees of corrosion offers it an added longevity to your household furniture installation. Especially if the stainless steel material has been alloyed with chromium, you can be sure that your table will possess a higher resistance against oxidation.
Heat resistant
Another benefit of having stainless steel furniture is that the material is highly resistant to heat.
If you haven't thought about it before, wood furniture might potentially pose a high fire risk hazard, especially if it is put in places, such as the kitchen. Compounded with the failure to adopt the best practices, fire can spread more easily, with wood as the medium. Though such cases may be rare, they can be a good indication for you to begin considering incorporating stainless steel furniture in your home.
Stainless steel furniture won't undergo vast degrees of warping when exposed to high heat levels. You can also be sure that it can add another level of safety to your homes, in the event of a catastrophic event such as a fire.
Versatile
From an aesthetic perspective, stainless steel adds another layer of versatility to your household furniture.
While stainless steel comes only in one color, depending on the type of finish, your stainless steel furniture can brighten up any part of your household. Furthermore, the neutral colors of stainless steel allow it to virtually complement many elements of a household.
If you want your household to have a more contemporary-feel, stainless steel furniture is a great choice to increase your house's appearance and design. Since stainless steel has a high level of ductility – meaning it can be stretched and shaped into any form without undergoing breakage – finding stainless steel furniture with an intricate design isn't a hard task to accomplish. If you're considering purchasing a dining table, you can opt for one which features a curved stainless steel base.
Because of stainless steel's versatility, furniture manufacturers who incorporate stainless steel into their products have limitless ways by which they can shape this kind of material in their desired form.
Low maintenance
As with any type of furniture, stainless steel requires maintenance, but these maintenance practices don't have to be laborious endeavors.
Unlike wood which can be difficult to clean, cleaning stainless steel involves just some small degree of polishing, wiping, and sanitizing. You wouldn't have to make use of specialized chemicals, or cleaning agents in order to retain the furniture's desired luster if you constantly conduct the necessary low-maintenance procedures.
Key Takeaway
Stainless steel furniture benefits not only the appearance of your household but also your standard of living.
Stainless steel manufacturers have been creative in alloying this type of material in order for it to become more employable in a variety of other uses. One of these uses is in the furniture industry. The many desirable properties of stainless steel can also allow it to add an attractive feature to your household furniture implements.
The guide above has hopefully provided you with just some of the benefits of using stainless steel as furniture for your home.