How can stainless steel be used in residential areas?
Exterior applications
Home furnishing
Household accessories
Most contractors would look for stainless steel suppliers in the Philippines that offer products that are used in constructing or at least the renovations of houses. The versatility of stainless steel has become common knowledge to the public. It's reached the point where families who have homes that are predominantly constructed using wood are looking for stainless steel or aluminum suppliers to upgrade the house!
It's no surprise that stainless steel is an incredibly versatile resource. Steel, in general, is used in a variety of industries—the place it's most used would be the construction industry. With that being said stainless steel is mostly used in residential constructions. Stainless steel is manufactured into a wide variety of products that are all requirements in the building homes. From the structural framework to devices scattered in the house, a large majority of them would at least have a stainless steel part.
With that being said, stainless steel can be seen in almost every kind of home. Here are a few common applications of stainless steel to houses and establishments!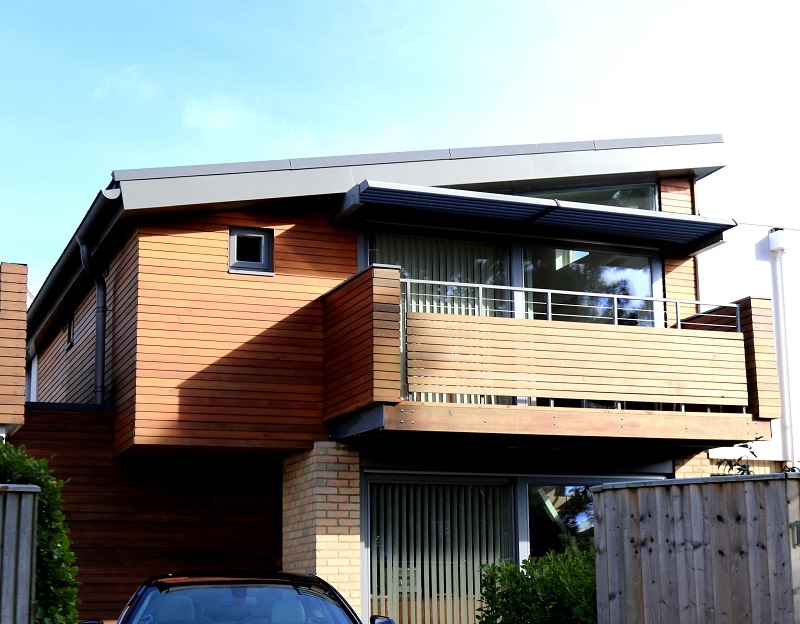 Exterior Applications
Stainless steel is primarily used to build certain parts of a house. One of its most popular application is as roofing material. It is suitable for both low rise and high rise buildings. In essence, it adds a touch of class and beauty to many architect-designed homes. As roofing, stainless steel provides both aesthetic appeal and durability for many years to come. Stainless steel is known for its corrosion resistance, durability, strength, and ductility—making it ideal for roofing! Stainless steel roofing is also open to a high level of customization, making it one of the most preferred roofing material by many contractors!
Another product that is mostly created from stainless steel is railings. Steel railings are mostly used as safety precautions outside windows or for balconies. They are perfect for making sure that your porch, balconies, or even garden have some sort of protection. Different stainless steel providers would usually have a number of designs. You won't have any problems regarding aesthetics. Of course, all the innate characteristics of stainless steel is applied to railings making them very durable and resistant to corrosion!
Home Furnishing
Stainless steel has also found its way into many household items—particularly those that are usually required for everyday life. Some kitchen appliances and furniture are made of stainless steel.
Many appliances found in the kitchen are made entirely out of stainless steel. In fact, stainless steel is widely used in commercial establishments, particularly restaurants, as the main material of tables, utensils, and many other kitchen equipment. When it comes to residential applications, things like your stoves, refrigerators, and ovens would usually be made with stainless steel because of its corrosion resistance and wear resistance.
Stainless steel will also be seen in a variety of smaller items. Utensils, cutlery, and various cookware are made of stainless steel, but some of the most notable stainless steel products within a house is probably the furniture and the many innovative and creative designs that stainless steel enables. With stainless steel furniture, you'd probably find unique glass tables or very creative table and chair sets that has an emphasis on simplicity. Along with a number of different materials, stainless steel furniture makes for a very appealing and uniquely aesthetic, as compared with other kinds of furniture.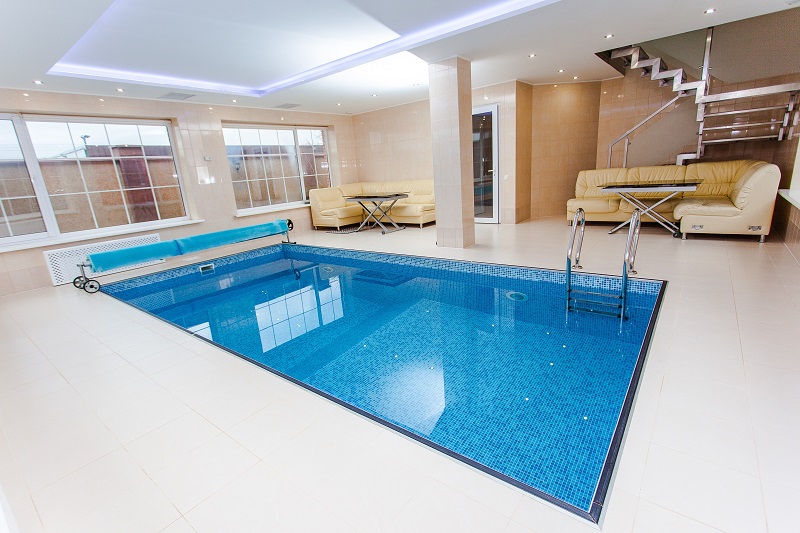 Household Accessories
You should also take note of how stainless steel is used in a variety of products, equipment, and accessories, both in and out of your home. Simple items such as barbecue grills, garden tools, and even a few trash containers are made of stainless steel because of the implicit properties that they have. You should also take note of steel tubes, bolts, and larger applications such as gates that are used in bathrooms, kitchens, and outside applications.
Most products used outside or in your gardens are usually made out of stainless steel. This is because these items, are used with the purpose of getting wet, in one way or another. Faucets and steel tubes are practically designed to direct water flow. Hedge shears and other gardening tools are mostly used on plants, and that would usually entail getting wet because of morning dew, watering the plants, and sometimes even the rain!
Lastly, you shouldn't forget the simple bolts and screws that are used all over your house. Although most of the time not noticed, these stainless steel screws are a great help in ensuring that every single part of your house is secured to place. That being said, they are also easily applied to other things such as small DIY projects, and home repairs!
Key Takeaway
Stainless steel suppliers in the Philippines provide the majority of construction materials for renovations and home constructions. Along with aluminum suppliers, they are needed in creating great homes all over the Philippines!