What are the three main types of aluminum alloys and what are their ideal uses?
Commercially pure aluminum alloys
Heat-treatable aluminum alloys
Non heat-treatable aluminum alloys
Aluminum is one of the most abundant metals and elements in the earth's crust. It is also an exceptional material with several distinct properties and infinite uses which has earned it the title of "the miracle metal." However, these aluminum products that we purchase from manufacturers like One Sky Aluminum aren't 100% made from aluminum.
Products that are made from 100% aluminum are actually unheard of. Most of the aluminum items we use in our daily lives are actually made from different kinds of aluminum alloys. To make these alloys, different elements like iron, silicon, magnesium, copper, and manganese are combined with aluminum. The addition of these elements results in a product that have qualities of both materials.
In order for manufacturers to know what is added, these aluminum alloys are assigned a 4-digit number. The first digit indicates the main alloying element while the rest tell other details that we will not get into today. What's important is that you know alloys are further categorized into different series using these numbers. Now that you know of this, we can discuss the three main types of aluminum, the different series under them, and the different ways they are being used.
Commercially Pure Aluminum Alloys
Commercially pure aluminum alloys are the closest thing we have to a pure aluminum material. Although they can be put under the non-heat-treatable aluminum alloy category, they are separated from the rest because these alloys are comprised of aluminum that has 99% or higher purity. Only one alloy series is included in this category and it is the 1xxx series.
The 1xxx series of aluminum alloys is known for being highly conductive of heat and electricity, corrosion resistant, ductile, and workable. All these qualities make it the perfect material for electrical applications like power grids and transmission lines. However, this aluminum alloy is most commonly used by the food and chemical processing industries for packaging.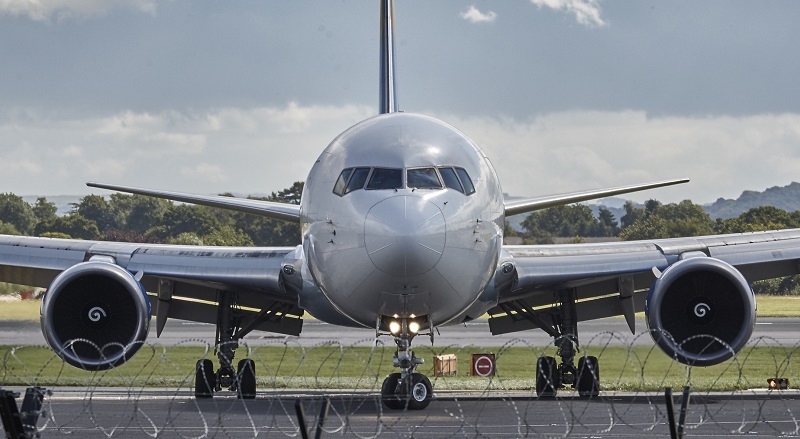 Heat-Treatable Aluminum Alloys
The strength of heat-treatable alloys is produced through a process that starts with heat-treating and ends with quenching or rapid cooling. Heat-treating is when the alloys are heated to specific temperatures often reaching 900 to 1050 °F. After which, they are rapidly cooled in order for the solute atoms to freeze in place.
Under the heat-treatable aluminum alloys are the 2xxx, 6xxx, and 7xxx series which are combined with copper, magnesium, and silicon (magnesium silicide), and zinc, respectively.
The 2xxx series is incredibly strong and tough but is not as corrosion resistant as other alloys. To combat this poorness in atmospheric corrosion resistance, it is often clad with a 6xxx series or a high-purity alloy. Because of these qualities, it has become a widely known aircraft alloy.
The reason the 6xxx series is used together with the 2xxx series is that it has excellent corrosion resistance but moderate strength. Aside from this, it is also versatile, formable, and weldable. The most common use for this series is in architectural and structural applications and automobile production, although it can also be used to create marine and truck frames.
Another aluminum alloy that is used in the aircraft industry is the 7xxx series. This is a very high strength alloy which is often used in airframe structures and other highly stressed parts.
Non Heat-Treatable Aluminum Alloys
Unlike the heat-treatable alloys which are strengthened through heat-treating, non-heat treatable alloys obtain their strength through cold-working or strain hardening. This is a process were the metal is strengthened by continuously changing its shape without the use of heat. It involves rolling and stretching the aluminum into thin gauges in order to get stronger. There are also 3 series under this type namely the 3xxx, 4xxx, and 5xxx series.
In the 3xxx series, manganese is used as the principal alloying element. The material produced from the addition of this element good workability and moderate strength. Serving as a general purpose alloy, this series may be used in basic applications like the production of cooking utensils, heat exchangers, and aluminum beverage cans.
When silicon is mixed with aluminum—as it is with the 4xxx series—it lowers the melting point of the end product without at all affecting the brittleness, hence making the perfect material for brazing alloys and welding wires. This is the most widely used filler alloy especially when welding 6xxx series alloys for automotive and structural applications.
Finally, we have the 5xxx series which makes uses magnesium as an alloying element. Note that it only uses magnesium and not magnesium and silicon like in the 6xxx series. Aluminum alloys in this series are widely used for manufacturing, building, construction, and other marine applications because of their moderate to high strength, corrosion resistance, and good weldability. Examples of its applications include electronics, storage tanks, pressure vessels, and aluminum beverage can lids.
Key Takeaway
Manufacturers like One Sky Aluminum don't just make use of a single kind of aluminum alloy. The materials they use depend heavily on the product they are making.
If it's for food and chemical packaging, then you can easily assume that a commercially pure aluminum alloy is being used. For automobile or electrical applications? Heat-treatable alloys are best for the job. Need something for welding or architectural and structural applications? Then you may want to get a non-heat-treatable aluminum alloy.
These differences may not mean much for an ordinary person, but they matter a great deal to distributors and manufacturers. Simply using any aluminum alloy available is not acceptable. Information like this is crucial to the quality of their end products.
However, even if you are simply an ordinary person, it is still important that you know the differences in these aluminum alloys. Knowledge like this may come in handy when you're renovating your house or undertaking some DIY projects!