Why is stainless steel a good material for tumblers?
It makes for an exceptionally durable product
No chemical leaching into your drink
It can protect you from harmful bacteria
Reduces waste related to disposable containers
Stainless steel is easy to clean
You have probably seen the rise in popularity of stainless steel tumblers and other drinkware in recent years and you might even have one for yourself, but do you know why exactly it has become popular?
While it can be hip to have a stainless steel tumbler, what many people aren't aware of is that stainless steel is one of the best materials used for the purpose of handling food and drink. Compared to the predominant option when it comes to food handling, plastic, there are many drawbacks and disadvantages that plastic has that stainless steel doesn't. Continue reading to find out why you should be using stainless steel drinkware instead of other alternatives.
It makes for an exceptionally durable product
If the word 'steel' isn't enough to imply that stainless steel products are durable, then you would do well to know that stainless steel tumblers are exceptionally durable. When compared to the variety of plastics used for containing beverages, the utility provided by plastics pales in comparison to stainless steel.
Stainless steel tumblers are not only durable enough to withstand the wear and tear that comes with extensive use but they are also resistant to punctures, breakage, squeezing, and other conditions that can break and cause leakage in plastics. Thanks to its superior strength-to-weight ratio, it is also quite light. You might end up leaving some dents in your tumbler if you occasionally drop it by accident, but that doesn't necessarily affect its main purpose of keeping your preferred beverage accessible.
Don't forget that stainless steel is also resistant to extreme temperature conditions which makes it versatile in terms of use. The fact that stainless steel can last for a lifetime is an added cherry on top that helps you save money that would've spent buying beverage containers.
No chemical leaching into your drink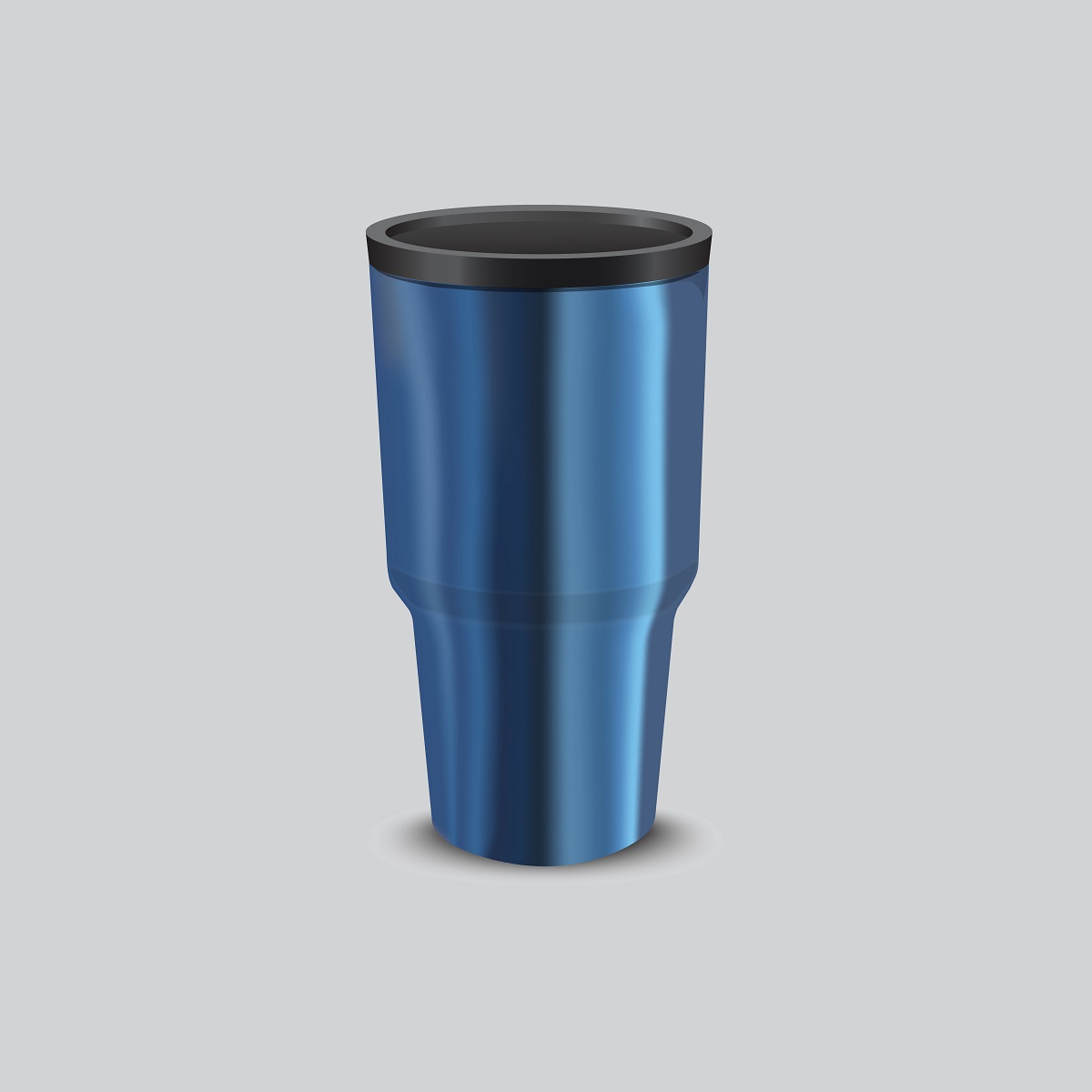 One of the biggest complaints people have in terms of the usage of plastic is that it can leach chemicals into your food or drink. One of the chemicals in question is Bisphenol A (BPA) because it was observed and found in thousands of plastic bottles and other containers. Many of the newer plastic products are now labeled "BPA-free", but what about other chemicals? Plastic is known to leak other harmful chemicals when they are exposed to sources of heat or used for a prolonged period of time.
Stainless steel is naturally BPA-free which guarantees your safety every single time you use it regardless of its exposure to different conditions. This is also a great benefit for kids and toddlers that may be sensitive to chemicals in general.
It can protect you from harmful bacteria
In connection with the previous reason that is related to health safety, stainless steel protects you from potentially harmful bacteria. Plastics have many small pores that can harbor different kinds of bacteria over time that can eventually contaminate your food and drink. Stainless steel tumblers do not have this problem because the bacteria are easily washed away every time you properly clean your wares. Germaphobes can sleep peacefully at night thanks to this added benefit.
Reduces waste related to disposable containers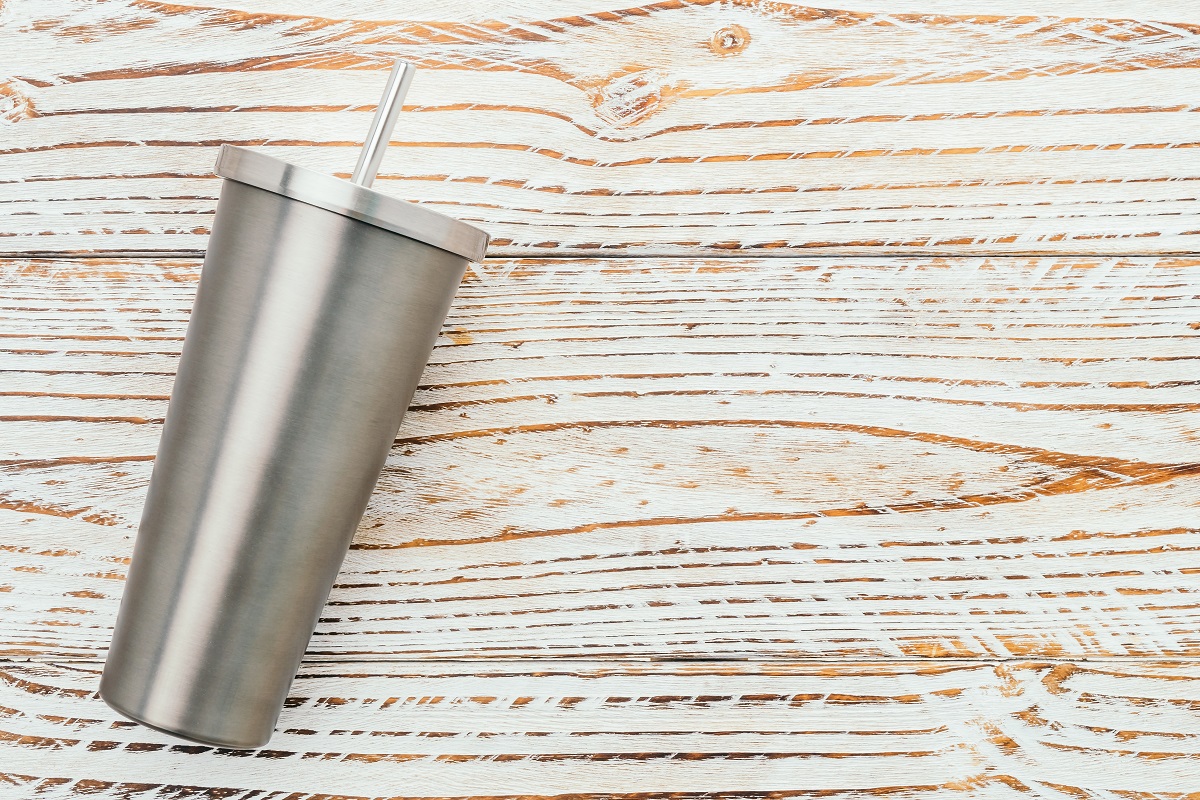 Another reason why stainless steel is great for tumblers is that they also cater to the environment-sensitive people. Plastic is inherently not made to be reusable which leads to an ever-worsening problem of waste management. Plastic bottles are usually used once or twice before being disposed of. In comparison, stainless steel tumblers and containers can be used perpetually until reasons relating to structural integrity and preference arise.
Put simply, stainless steel tumblers are durable and safe enough to be used until you no longer want to. If you want to help in keeping plastic waste products down while at the same time saving money, stainless steel is the way to go.
Stainless steel is easy to clean
While stainless steel is relatively maintenance-free, food and beverage containers need to be cleaned every time they are used. While it might seem like a hassle for some, stainless steel is relatively easy to clean.
If you want to keep it as simple as possible, running water and some manual scrubbing is enough to maintain its cleanliness. However, if you're a soap and water type of person, then that is perfectly fine as well because stainless steel is unreactive to most cleaning agents, even industrial-grade ones.
Key Takeaway
Aside from the ones listed above, there are many more merits that come with using a stainless steel tumbler and other stainless steel food and drinkware in general. From health, environment, and utility reasons to cost-effectivity and convenience, all bases are covered when it comes to a stainless steel tumbler's benefits. Given the increasing availability of such products, it wouldn't be hard for you to try using one if you aren't already. Try it and observe the differences it makes in your life.