How does glass play a major part in camera lenses?
Glass lenses bend the light
Glass makes up the anatomy of a lens
Different glass camera lenses, different focal lengths
In order for cameras to accurately depict its surroundings, various kinds of glass are specially designed and placed in camera lenses to generate the perfect image. Locally, these types of glass are created by professionals at glass and stainless steel suppliers in the Philippines such as One Sky Philippines.
These different variations of glass bend the light that comes through the lens. After which, the lens directs and focuses the beams of light into the imaging chip that provides you with the sharp images that you can view on your camera. These lenses need to be specially crafted in order for them to efficiently work together.
Read on to learn more about how glass plays a major part in camera lenses.
Glass Lenses Bend the Light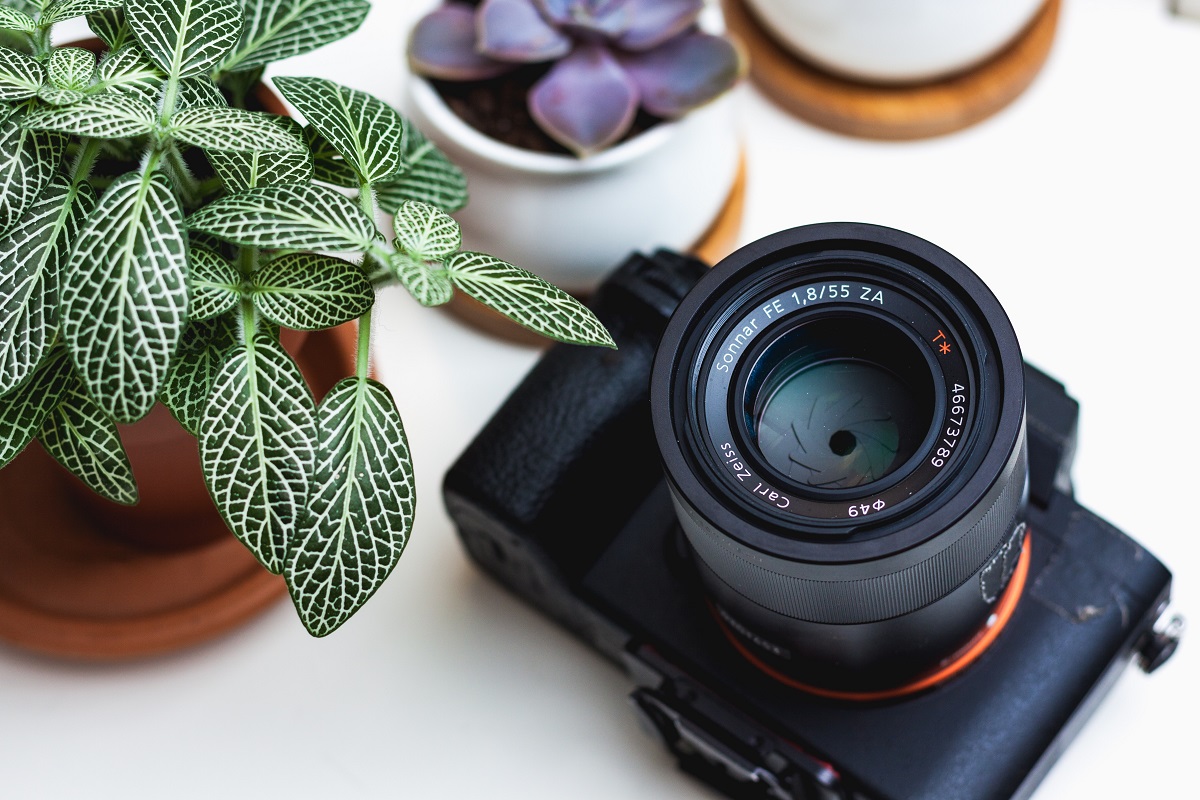 At first glance, it may seem simple to take a picture with your camera. Just one click and you have a sharp image of the scenery or loved one that you are taking a picture of. However, on the inside of your camera, a complex process is working overtime to convert beams of light into the images you see on your screen.
Lens elements need to be strategically positioned in order to maintain the sharpness of multiple focal lengths. To put it simply, pieces of glass need to be constantly adjusted to ensure that your image remains in focus no matter how near or far your subject is. Not only that, but the glass must be able to capture the entire width of the image, making sure that every single area is in focus. This becomes more difficult especially when it comes to zoom lenses, which are able to cater to a variety of focal lengths in just one camera lens.
The next part will further discuss the specifications of how glass works within the anatomy of a camera lens.
Glass Makes Up the Anatomy of a Lens
The different types of glass inside the anatomy of glass are placed around specific areas. They are called lens elements. Some are attached to exterior rings that can help with focusing or zooming in. Some are fixed to the inside of the camera lens cylinder and cannot be moved. Here is a list of lens elements that make up the anatomy of a lens:
Front Element
Lens Group
Aperture
Rear Element
These pieces of glass all vary in shape. Some are convex (popping out in the center), flat, and concave (squished in the center). The number of lens elements within a camera can also increase or decrease depending on the type of camera lens you purchase. Each camera lens is used for a number of different reasons due to their differing aesthetics.
Different Glass Camera Lenses, Different Focal Lengths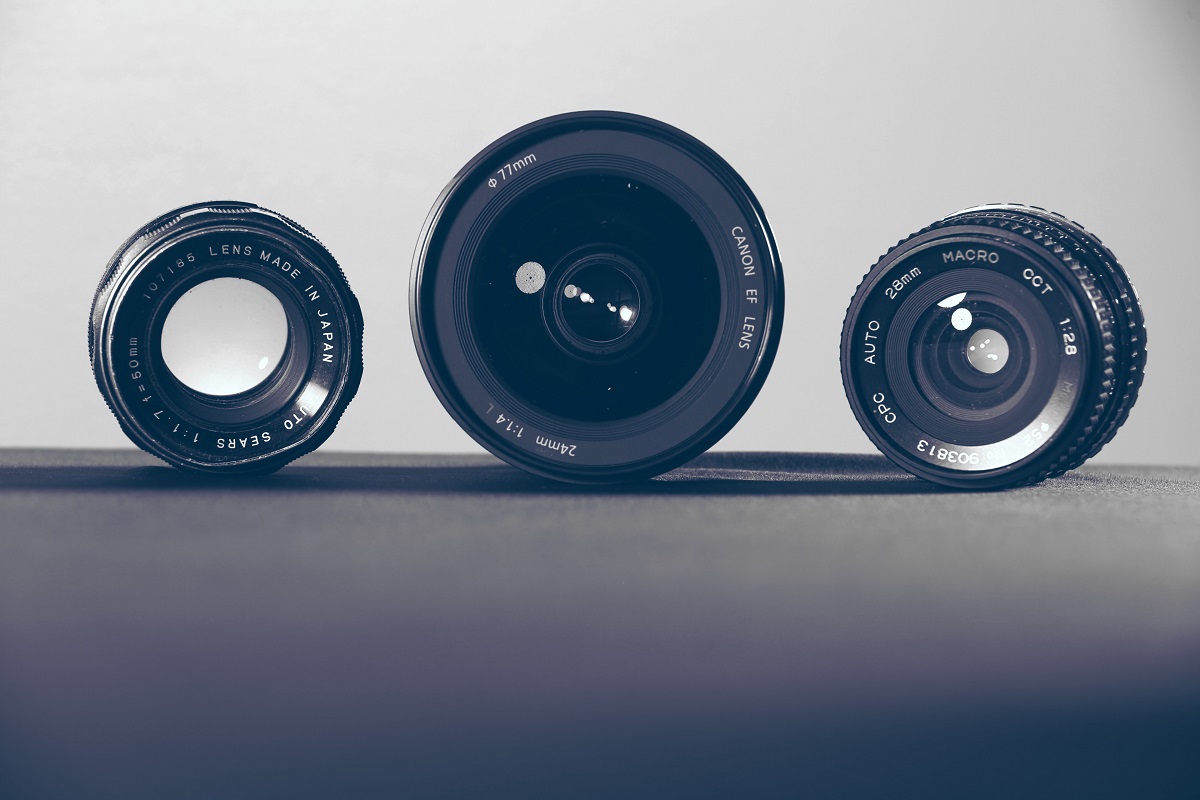 When shopping for a camera lens, you will have to make a very important choice between a zoom lens or a prime lens. These two different types of lenses have a range of focal lengths that you can choose from. They also have their own unique properties and are useful for specific activities.
In terms of a prime lens, its unique quality is that it has one fixed focal length. This means that the prime lens has a lesser number of parts, which helps it capture sharper images. It has no zooming properties as well, which means that you will need to physically move closer or further away in order widen the range of your image. Here is a list of popular prime lenses and their specific uses:
50mm lenses are used to capture macro images. They can include extreme details in subjects that cannot be captured by other types of lenses. The type of glass found in this lens can easily take a picture of even the smallest details. This lightweight and affordable lens is perfect for someone looking to try prime lenses for the first time.
A 28mm is also known as a "wide lens". The special property of this lens is that it has the ability to capture a large part of your subject. The glass distorts the light in order to fit the whole scenery in. This is perfect for those who want to capture outdoor scenery or to fit in a large group of people in a gathering.
85mm lenses are perfect for those into portrait photography. The lens can easily capture a large part of the subject with just a hint of the background to frame them in. Its length will make it easier for you to capture your subject without needing to move too close or too far away from them.
On the other hand, a zoom lens can be adjusted into multiple focal lengths with a twist of a ring. These are useful in cases where you are limited to move around and also to easily zoom into far away subjects. This is also ideal for those who are into videography, as you will not need to constantly change the lens to get the perfect shot. Here are some of the more popular types of zoom lenses:
An 18-55mm zoom lens is usually called a "kit lens". This is a popular lens for beginners as you will be able to observe the differences of numerous focal lengths. You will be able to take pictures of subjects that are a few steps away from you.
If you are planning on going on vacation, a superzoom lens such as an 18-200mm one will help you greatly. The wide array of focal lengths will keep you prepared for any type of subject you may want to capture. This can capture the detail on subjects extremely far away from you.
If you want to capture sporting events, then the 100-400mm telephoto lens is for you. This can allow you to capture action between a number of people while maintaining its clarity. It can also offer you a clear picture of your subject while blurring out the background to really bring attention to the right place.
Research well on the different kinds of lenses and their respective lens elements to learn how to produce high-quality pictures.
Key Takeaway
There are a number of factors that go into capturing an image. One of the major factors are the specialized kinds of glass found within camera lenses and the camera body itself. Glass of all shapes and sizes are strategically placed in areas of the anatomy of the camera lens to filter the light beams that come through it. These have to be made by professional glass and stainless steel suppliers in the Philippines, such as One Sky Philippines, in order to ensure that each piece works the way it should.
Do more research on the different types of camera lenses to be able to effectively capture a pristine image of your surroundings.